Mer/People
Line 104:
Line 104:

|- style="background:LightBlue"

|- style="background:LightBlue"

| [[User:epage|epage]] || Ed Page || Driver developer || 2009-05-31 || Texas, US || Software deficiencies that affect my productivity

| [[User:epage|epage]] || Ed Page || Driver developer || 2009-05-31 || Texas, US || Software deficiencies that affect my productivity

+

<!-- If you're editing this table, you should stop, and read what the page says

<!-- If you're editing this table, you should stop, and read what the page says

-->

-->

|}

|}

[[Category:Mer|People]]

[[Category:Mer|People]]
---
Revision as of 16:26, 1 June 2009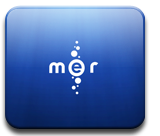 Get Involved
Send an e-mail to carsten.munk at gmail.com

Listing:

a nickname
name
optional affilation/occupation
area of interests
and where you are from.
the initial specific task you would like to do (if not one in sprint, suggest one)

Name will be put along with affilation and area of interests (unless explicitly told not to show parts of this information) in the table below.
You will get instructions on how to create awareness of your activities in the project Mer/Awareness
Participants
Please do not edit this table directly. See the above instructions for noting your interest in helping with Mer.
Nickname
Name
Affiliation (employer) or occupation
Registered since
Location
Areas of interest
Stskeeps
Carsten V. Munk
Centre for Pervasive Healthcare, University of Aarhus. MSc. comp.sci. student
Beginning
Aarhus, Denmark
Community, genericity of mobile platform.
JohnX
John R. Bloom
System Administrator
Beginning
US
Hacking, packaging, fixing stuff
Jaffa
Andrew Flegg
Systems' architect
2009-01-18
UK
Upstream (Ubuntu/Maemo) compatibility, user-experience
GeneralAntilles
Ryan Abel
Student
2009-01-22
US
Public relations, documentation, maemo.org infrastructure
Andrewfblack
Andrew F. Black
Radiation Protection Technician
2009-01-22
Alabama, US
Theme Development
Meizirkki
Roope Kuisma
Student
2009-01-22
Finland
Testing
vdvsx
Valério Valério
MSc Student
2009-01-22
Évora, Portugal
User interfaces, communication, testing, Kernel
b-man
Brian McKenzie
Hacker/Porter/Student
2009-01-22
Ohio, US
Hacker/Porter and also the developer of the Mer Project Installer
r2d2rogers
Rob Rogers
Web App Developer
2009-01-22
Louisiana, US
Older hardware (770), QA/Bugs, Social media
lcuk
Gary Birkett
widget set designer
2009-01-23
Manchester, UK
optimizing UI interactions and experience
wazd
Andrew Zhilin
Web Designer
2009-01-26
Moscow, Russia
visual design, user interface design
zenvoid
Roberto Gordo Saez
Free as freedom!
2009-01-29
Spain
Currently system sounds, but interested in a lot of areas, base system, packaging new apps, port to other devices (freerunner)
thopiekar
Thomas (Karl) Pietrowski
Student
2009-02-08
Solingen, Germany
Community ( helping users), packaging, testing and creating solutions for users
ShutteR77
Yuri Shiryaev
Student
2009-02-10
Russia
visual design, user interface design, icons
worlderic
Eric cheung
Student
2009-03-09
China
localization of chinese simplified & traditional
lbt
David Greaves
Enterprise Architect House husband
2009-03-11
UK
Qt stuff, OS stuff
henri4
Henri Lelong
Engineer
2009-03-13
Gentilly, France
Linux
goshawk
Vincenzo Ampolo
Student & IT consultant & eshopen.com IT manager & Ubuntu supporter
2009-03-13
Milan, Italy
Freerunner
bergwolf
Peng Tao
MSc student
2009-04-04
China
Communication, kernel, filesystems
derkaiser
Feng Gao
Beijing University of Posts and Telecommunications,undergraduate student
2009-04-06
China
Semantic, HCI, social, community, documentation, context-aware
mtc
Matthew Craig
Technical Consultant
2009-04-06
Boston, US
Community, testing, upstream (Ubuntu)
claudius
Claudius Henrichs
Student, Skype translator
2009-04-13
Leipzig, Germany
(German) localization, location based services, semantic
SuperMarty
Martial G.
Deputy manager / Teacher / Mechanical engineer
2009-04-13
France
Pocket Loox 720, Linux
hotchai
Shankar Viswanathan
Microprocessor design engineer
2009-04-14
Massachusetts, USA
Testing, documentation, community issues and possibly port to other embedded devices (e.g. Zipit wireless messenger)
FRZ
Frantz Dessouices
Student
2009-04-14
Brooklyn, US
General science/computers/electronics
Schievelbein
Michael Schievelbein
Enterprise architect
2009-04-22
US
Testing
BoxOfSnoo
Jonathan Markevich
Software support/development
2009-04-24
Halifax, Canada
Testing, light porting, integration, support
PawpawYoung
Feng Yang
Engineer
2009-04-28
Beijing, China
kernel, system engineer and testing.
neatojones
Nathan Jones
Medical doctor
2009-05-11
Illinois, USA
Testing/Packaging
paperclip-bottlecap
Adam Obeng
Student
2009-05-15
UK
French Localization
oDuda
Eduardo C. Pereira
web designing/development - software development - support
2009-05-15
Brazil
interface design/consults - testing - translation to pt-BR
jeremiah
Jeremiah C. Foster
maemo.org debmaster
2009-05-15
Gothenburg, Sweden
Perl, hacking, packaging
Mr Mole
Michael Ohl
Computer Technician entrepreneur, student, Ubuntu supporter
2009-05-24
Ohio, US
Testing
onely
O. N. Ely
Architect
2009-05-27
Bergen, NO
documentation, testing or UI
celtica96
Carl Franklin
instructional design & technology
2009-05-27
Houston, Texas, US
SmartQ 5 and 7, testing, documentation, use of Mer in K-12
NullPtr
Dennis Fagan
Student
2009-05-28
NY, US
Hacking and hildonizing apps.
SD69
RM Bauer
electrical and telecoms engineer
2009-05-28
United States
graphics performance, IPR, licensing
Matan
Matan Ziv-Av
Student
2009-05-29
Ein-Yahav, Israel.
Hardware hacking.
epage
Ed Page
Driver developer
2009-05-31
Texas, US
Software deficiencies that affect my productivity
qwerty12
Faheem Pervez
Student
2009-05-31
London, UK
Hildonizing and packaging.