User:Speedevil
Line 1:
Line 1:
-

На вебинарах проводится подготовка специалистов начального уровня (Junior)

+
-

+

 

-

Мероприятия рассчитаны на аудиторию от 18 лет и выше.

+

 

-

Мы предлагаем получить информацию доступную всем

+
-

Наши курсы отличная альтернатива дорогим тренингам

+

.

-

Возможность обучения не выходя из дома!

+

 

-

+
-

<a href=https://www.progi-vam.ru><img src="https://www.progi-vam.ru/ShowRoom.jpg"></a>

+
-

+

 

-

Ждём всех желающих получить новые знания! >> <a href=https://www.progi-vam.ru>Ссылка в комнату для регистрации</a>

+
+

 

+

://..//.

+

 

+

.

+

 

+

a

+

 

+

a

+

 

+

://www../

+

 

+
---
Latest revision as of 19:13, 2 February 2020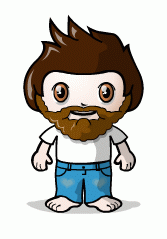 [edit] Computing history
ZX81, ZX Spectrum, PCW8512, Amstrad 386/4M, various PCs, Openmoko neo1973, N900.
I was born.
During primary school I caught Glandular Fever - which is usually mostly harmless
This however lead to Post Viral Fatigue Syndrome which hasn't really gone away in the past years.
I am lacking in energy to do creative projects much of the time, and tasks which would be simple if I could rely on being able to do them for several hours straight get challenging if they have to be broken up over several days.
I'm currently on a very small income from the state, as I'm unable to work.
I funded my n900 partially through a reduction in my food budget/diet.
The results have been quite good! (graph).
This page was last modified on 2 February 2020, at 19:13.
This page has been accessed 8,187 times.