User:Jebba
Email: moe@blagblagblag.org
Nick: jebba, jebbajeb, jebba900, etc...

I have stopped development on Meego/Maemo, so these pages are getting quickly dated. Ciao!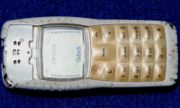 Usually I dot my laptop with READMEs in various ~/devel/ subdirs, but in this case I decided to write up some notes here. These are mostly for my own reference, but perhaps they will be of use to you.
Feel free to take any of these pages and copy them over to the main wiki namespace (here or in any other wiki, for that matter).
[edit]
Package Building HOWTO
The Package Building HOWTO now has its own page. :)
[edit]
Kernel
The new kernel page
[edit]
Freemoe git
git clone git://gitorious.org/freemoe/freemoe.git

[edit]
Repositories
[edit]
Flashing
Separate page about flashing, for your perusal.
Note, the flash page has the info about "debricking" easily.
[edit]
Wifi Hotspot
How to set up your N900 as a wifi hotspot to share it's connection with other computers. :)
[edit]
Fedora
Over at User:Jebba/VNC.
[edit]
Backups
More space for talking about video at the new page.
[edit]
Mirrors
I have shut down my mirrors.
A mini-HOWTO set up mirroring maemo repository content
Now at User:Jebba/DBUS.
[edit]
Gripes
[edit]
Freemoe
I have a server co-located at NetDepot with a SDK installed. If you would like an account on there send me an email at moe@blagblagblag.org.
Bugs now has its own page.
[edit]
My Packages
There is now a separate Packages by Jebba page.
See: User:Jebba/VoIP.
[edit]
Cryptsetup
User:Jebba/Cryptsetup - HOWTO use crypto filesystem on N900.
I have move setup to its own page. A bit antiquated already!
[edit]
sbdmock
My sbdmock page.
[edit]
Tweaklets
[edit]
Random
Punted over to the new Random page.
This page was last modified on 1 May 2012, at 14:50.
This page has been accessed 184,063 times.