Mozilla Maemo Danish Weekend
m (Not sure why we're opening with a code block)

Line 1:
Line 1:
-

'''Mozilla/Maemo Danish Weekend'''

+

'''Mozilla/Maemo Danish Weekend'''

-

May 30-31 + Friday night party (29th).

+

May 30-31 + Friday night party (29th).

-

IT University of Copenhagen (see [http://maps.google.com/maps/ms?msa=0&msid=111708067772970294729.0004534dbce38020625e0&ie=UTF8&ll=55.662192,12.588615&spn=0.162091,0.526657&z=12 Google Map]/[http://www.openstreetmap.org/?mlat=55.6596&mlon=12.5914&zoom=13 OpenStreetMap] & [http://www.cphx.dk/index.php?language=uk#/28761/ pictures] & [http://www.flickr.com/photos/28959625@N04/sets/72157617077958090/ more pictures])

+

IT University of Copenhagen (see [http://maps.google.com/maps/ms?msa=0&msid=111708067772970294729.0004534dbce38020625e0&ie=UTF8&ll=55.662192,12.588615&spn=0.162091,0.526657&z=12 Google Map]/[http://www.openstreetmap.org/?mlat=55.6596&mlon=12.5914&zoom=13 OpenStreetMap] & [http://www.cphx.dk/index.php?language=uk#/28761/ pictures] & [http://www.flickr.com/photos/28959625@N04/sets/72157617077958090/ more pictures])

[[Image:Picture_4_s.jpg]]

[[Image:Picture_4_s.jpg]]
---
Revision as of 17:33, 14 May 2009
Mozilla/Maemo Danish Weekend
May 30-31 + Friday night party (29th).
IT University of Copenhagen (see Google Map/OpenStreetMap & pictures & more pictures)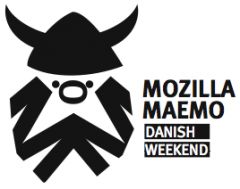 The Maemo and Mozilla projects are organizing a joint developer camp in Copenhagen the last weekend of May. If you are working on Fennec, Fennec add-ons or Maemo 5 applications this call is for you!
The meeting is open and free, although registration is needed for planning purposes. Register - Who is coming.
Focus areas
This hands-on developer meeting is all about getting software ready for end users. Both Fennec and Maemo 5 will be in beta stage and approaching their final releases. Code, test, fix, improve... and have fun!
Spaces
Main Hall equipped with tables, chairs and power cords. This is the default location, totally unscheduled, where developers hang around, chat and hack. (free!) Lunch and coffee will be offered here as well.
Auditorium with capacity for 150 people. Big screen, beamer and good sound at your disposal for talks and demos.
Three rooms with capacity of 40 people for BOFs, workshops, team meetings and any other loud activity. Equipped with projector and white board.

Mozilla room.
maemo.org room.
Maemo/Nokia room - devoted to offer technical support using the SDK and other developer tools.
Everything under a thick and fast academic WiFi cloud you won't beat.
Some of these space are identified in a set of pictures.
Schedule
Taking shape as we speak. The idea is to have one stream of activities in the background with few or no overlaps. Developers are supposed to be in the Hall most of the time, attending to sessions where they are involved or find particularly interesting.
Starting point for the schedule:
Hall: Doors open Saturday from 9:00 to 23:00 and Sunday from 9:00 to 18:00.
Auditorium

Joint Mozilla/Maemo opening & closure sessions
One Mozilla track tbd.
Battery of 15' maemo.org presentations and demos of Fremantle Stars, GSoC projects and other remarkable Maemo projects: <list yourself here and we will sort you out>.

30-60' for a Mer presentation <timing and content to be decided by the Mer project>.
<Probably worth to pack all the Canola related subprojects in one session, tbd by the project>

2h track introduction to Maemo development: SDK, SDK+, developer tools, Hildon/GTK+, Qt, Python, OpenGL ES, Clutter...

Mozilla room. Project meetings tbd.
maemo.org room. Projects meetings tbd. <pick a slot here suggesting a duration 30-120'>
Maemo/Nokia room. Probably no scheduled activities. Go there to meet the Development Platform team and get technical support.
Some developer competition will be run during the Danish Weekend with nice prices and applause at the end.
Accommodation
Hotel Cabinn Scandinavia
We have booked 40 rooms (single or shared) at the Hotel Cabinn Scandinavia. The rate is 75 EUR per night (including breakfast) which is very very decent for Copenhagen. The hotel is 2 minutes walk from the metro station going to the venue and has free Internet connection. The metro runs all night, so there's no need to take a taxi after late night coding.
The sponsored participants are hosted in this hotel. Other participants are encouraged to book here your rooms as well. There is an Accommodation wiki page where you can see how the rooms are organized.
If you get the notice of fully booked, there are more Cabinn hotels in Copenhagen (see map).
Sleep in Heaven
For the budget traveler who doesn't mind sleeping in dorm beds in shared rooms.
Sleep in Heaven is a youth hostel and you have to be between 16 and 35 years old to stay there.
Homepage, price range is from 17.47 EUR per night (rated by number of beds in room) (+ 5.5 for bedlinen and 5.5 for breakfast)
Features: Free wifi, free locker, booking online in advance, etc.
Roughly 27 minutes by public transport from the venue to the hostel. Metro (M1, M2) nearby venue will put you within 1km distance of the hostel.
Address: Struenseegade 7, 2200 København N
Sponsorship
We have some budget to support travel and accommodation expenses of key developers able to make a difference in the Danish Weekend.
Selection criteria:
Developers of Fennec add-ons, Fremantle Stars and the Mer project. Link to your projects and get references from lead developers.
Developers of cool software for average users available in Fremantle Extras-devel.
Other key Maemo contributors with high karma and a concrete development plan for the weekend.
Apply for sponsorship. Sooner is better.
Useful links
Promotion
About Copenhagen