Games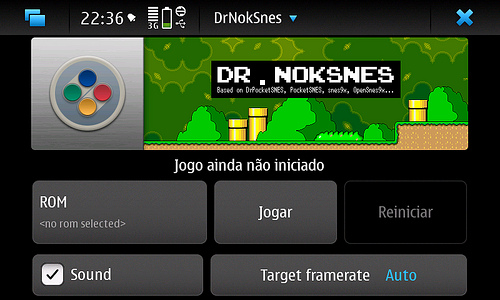 The N900 makes a great gaming device. It has TV out, accelerometers, and hardware support for 3D graphics.
Video showing what can be done with 3D and TV out
There is a range of options to get games on your device.
Native Games and Games Publishers
The N900 supports SDL and hardware accelerated 3D OpenGL ES, allowing it to run many Linux games. Several are available in the Maemo 5 extras repository.
Rovio
Rovio have ported the following games to the N900:
Bounce Evolution
Angry Birds. The community have also created custom level editor for this great game
Both are available from the Ovi Store Ovi Rovio Games
SIO2 Interactive
SIO2 Interactive have ported their Open Source 3D engine to the N900, and have released a number of games.
Secret Exit
Secret Exit will be releasing a number of games for N900
Palm WebOS games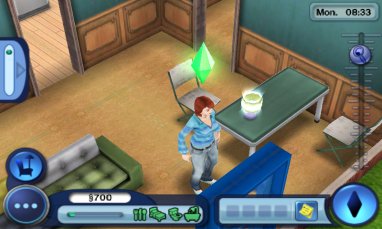 Flash Games
As the N900 supports Flash 9 and has a hardware keyboard, many Flash games should just work. Read more about the options.
Emulators
There are many emulators of older game consoles available for Maemo.
Other console emulators are not working 100% yet, but are available for the adventurous:
Some other terminal emulators exist for Linux, but do not work on Maemo:
Game Controllers and Peripherals
WiiMote as Gamepad/Remote
Play-station Six Axis Controller
The Six axis Controller now works on the N900
Wii Balance Board
N900 and Wii Balance Board Video
Zeemote
Connect one or more Zeemote Joysticks to the N900 using ZeeControl
Game Gripper
The Game Gripper is a slip-on gamepad accessory for the N900.
Frequently asked questions
Will N900 play games from big companies?
Nokia has publicly stated that they are fully committed to creating a proper channel for Premium content publishers to sell their content in a protected form via their Ovi Store. [1]
As for what we have now, well, from what I've researched there are vast repositories of games, both old and some semi-new where one can get games for the N900. The very nature of the device is such that the onus is upon the user to do the necessary research to find what will work.
There are numerous emulators where you can play thousands of old games for the NES, Game Boy, GBA, etc.
As for DOS games, it is yet to be seen if we can expect full compatibility, but rest assured, someone, somewhere is working on it.
The number of developers working on it is still relatively small.
Maemo is a developer's dream, but give it 6 months before you have precompiled, easy to use games…
My two cents for now. You have the full internet in your pocket! Isn't that enough?
What if I want a game that is not yet available?
See above (where do I get software from)
All my previous phones have run Java games: why can't I play them on N900?
This article should include information from this external resource. Please help to copy the relevant information to the wiki.


Java is currently available for the N900 but requires some manual installation.
This page was last modified on 24 March 2018, at 23:45.
This page has been accessed 220,775 times.