Maemo Summit 2008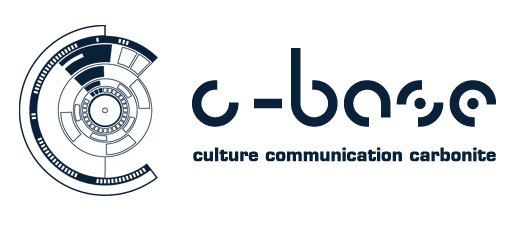 Join the first Maemo Summit

Berlin, September 19-20 @ c-base - right after the OSiM World http://www.osimworld.com

Free registration - Who is attending
In Maemo Summit 2008 you will learn more about Nokia's Linux platform and its evolution. Meet the core team, 3rd party professional developers and key community contributors. Showcase and discuss your work. Learn, share, hack. And have fun!
The Open Source in Mobile World conference is an interesting venue to know more about the business and technical context of the Maemo platform. Nokia is active in this event and invites the Maemo community to join it. After the conference we propose the first Maemo Summit calling to all contributors.
Schedule
Friday 19 (.ics)
9:00
Doors open
9:30
Welcome!, by Ari Jaaksi (VP - Maemo Software @ Nokia)
10:00
The outside view, by Jay Sullivan (Mozilla Corp.)
10:30
Maemo UI Vision, by Harri Kiljander (Director, User Experience - Maemo Software @ Nokia)
11:00
What Maemo users want, by Reggie Suplido (Internet Tablet Talk)
11:30
Summary: What can we get out of Fremantle (slides) (video), by Peter Schneider (Head of Product Marketing, Maemo Software @ Nokia)
12:00
Break.
12:15

Lightning sessions, 5 min each. No more, no less.

14:00
Lunch!
15:00
Meet the Maemo SW developers (a representation of the main platform and OSS teams developing Maemo @ Nokia + special guests)
STREAM 1: ROOM UPSTAIRS
STREAM 2: ROOM DOWNSTAIRS
STREAM 3: C-BASE
Desktop by Rodrigo Novo (Nokia)
Connectivity by Kalle Valo and Patrik Flykt (Connectivity slides WLAN slides)
Development Platform by Soumya Bijjal, Juha Kallioinen (tbc), Marcell Lengyel, Quim Gil
16:00
Browser by Andrey Petrov, timeless
Real-Time Communication by Naba Kumar, Mikhail Zabaluev
Technology & Architecture by Juha Tukkinen, Mika Leppinen
17:00
Core System by Kai Svahn (tbc), Eero Tamminen, Igor Stoppa, Sakari Poussa
Multimedia by Stefan Kost, Luc Pionchon, (Slides)
Desktop Search Hackfest link, by Urho Konttori, Iván Frade + Jamie McCracken (Tracker)
18:00
c-base reconstruction project³ - be future compatible- reboot universe now

learn more about the crashed spacestation c-base (Video)

18:30
Chill out.

Dinner, music, drinks tbd.
Dress code recommended: t-shirt with the maemo.org logo of your choice. DISCLAIMER: can't be the winner logo. ;)

Now that the new logo has been chosen, what exactly does this mean? --timsamoff 12:24, 5 August 2008 (UTC)

Wear a t-shirt with a maemo.org logo that you like from the competition. The official one isn't allowed ;) --xfade 14:47, 5 August 2008 (UTC)

what if you liked the official one? --Dave Neary 22:14, 6 August 2008 (UTC)
Saturday 20

Coordinated by Eric Warnke

9:00
Opening doors and wlan.
9:30
How Maemo Approaches Open Source, by Quim Gil (marketing manager, open source - Maemo Software @ Nokia)
10:00
Introducing the Maemo Community Council, by the members.
10:30
"We are not the Users": The hate and love behind the custom User experiences on Maemo. Marcelo eduardo
11:00
BoF: Future of maemo.org extras, by Niels (and Ed?) Slides
11:30
Lightning sessions, 5 min each. No more, no less.

WorldTV99: Watching TV on your tablet by bunanson and koos
Cloud storage: Improve your app by syncing with internet services like Google Docs or Picasaweb by Eric Warnke
Tablet-encode: Converting videos on Linux using tablet-encode, by Andrew Flegg (Jaffa)
py2deb: packaging your app onboard using py2deb and extras autobuilder Benoît HERVIER
Podcasts on NITs: gPodder and Panucci by (Thomas Perl)
KDE on maemo: by Marijn Kruisselbrink
An activist's wish list: A location aware software suite to use in reporting, and forensic investigation of, human rights violations by Tony Percy
mCalendar and mContact: advanced syncing with google services Benoît HERVIER

12:15
Break
TRACKS
Community/Discussion
Development
Core Platform
12:30
Community story – Productivity suite in Nokia IT, by Miika Kuha
Packaging and publishing software??? (no show), Changed to: Maemo plugin for Anjuta DevStudio, Naba Kumar
libchamplain: A Clutter/Gtk+ Map Widget for your application and maybe some Clutter demos :) by Pierre-Luc Beaudoin
13:00
Mamona & Maemo: 2 way contribution (How to learn and grow up together), by Mamona developers from INdT.
Porting Applications and exploiting the maemo platform lead by Aniello Del Sorbo (Slides)
maemo.org extras Package Cleanup Sprint
13:30
Maemo User Interface Issues, by Tim Samoff + chat with Nokia Fremantle UI designers.
Using mud-builder to build packages, by Jaffa.
Maemo in QEMU N8x0 emulation: by Marcin 'hrw' Juszkiewicz (materials to download)
14:00
Lunch!
15:00
Workshop: Maemo hacking introduction: coordinated by Kate Alhola
Embedded Webapps Using webpy framework for on tablet web services by user:fpp
maemo.org website redesign meeting: (presentation) A meeting to specify the design requirements for restyling the maemo.org website (reference: Homepage Refresh & maemo.org Facelift). by Dave Neary
15:30
Introduction To Telepathy: Components and use on the maemo platform. by Marco Barisione from Collabora
Introduction to DSP programming by Simon Pickering. Presentation [1], expanded version to replace wiki page to follow.
16:00
Building a Business on Maemo: by Doug Petkanics from Frogmetrics
Qt Maemo-Hildon Port & How to Develop Qt Application for the Maemo Platform, by Kate Alhola & Antonio Aloisio.
BoF: Building a vector data extension to maemo Mapper Soliciting feedback and developers for the project. by user:gnuite
16:30
Bugsquad meeting Anybody interested in helping managing the Maemo bugs is welcome! Hosted by Andre Klapper and Karsten Bräckelmann
Introduction to Google's python based Data API's by Eric Warnke
Introduction to WebKit Come see WebKit's internals, 2 of its ports (Gtk and Qt). by Pierre-Luc Beaudoin from Collabora
17:00
Maemo 2010: Brainstorming session discussing current status / future desires for the Maemo platform. Where do we want to go in the next 24 months? What can we learn and share from other mobile platforms? Bring the whole community together to get input.
18:00
End.

Note: Software Freedom Day (20th of September) also in Berlin
20:00-24:00
Post-Summit Openismus Party: Openismus welcome you to their new office at Kastanienallee 88, with beer and pizza. Directions
Venue
The Maemo Summit is held in the headquarter of c-base and the contiguous eti Schauspielschule Berlin.
c-base is a non-profit association which has about 300 members. The purpose of this association is to increase knowledge and know-how regarding computer software, hardware and data networks (more). eti Berlin is a school of actors based in a building with several rooms and a total surface available of 1.200m2. The perfect mix, full of creativity!
See the videos.
c-base is in the very Mitte of Berlin. Map
Participants
It's the first Maemo Summit and it is good to know in advance who plans to attend, to fine tune practicalities and have enough space, connection, drinks, food.
Yes, the entrance is free. Registration is still requested for planning purposes.
Travel
See when people are arriving in and leaving Berlin.
Apparently there are options as affordable as 20€ including taxes from Stansted! Share your travel tips from different locations.
Accommodation
See Maemo Summit 2008/Accommodation.
Sponsoring community contributors
See Maemo Summit 2008/Sponsorship.
Maemo in the OSiM program
Organization
See Maemo_Summit_2008/Organization. Volunteers needed!
Streaming video
Since nearly all of the attendees are carrying internet-connected video cameras, it is possible that someone may find a way to stream live video of the event. (Bug 1889 makes this harder, but it should still be possible...)
Links
Feel free to share/spread/forward/email...